VENUE
Conference Host
Ming Chuan University was founded by Dr. Teh-Ming Pao and Dr. Ying-Chao Lee in September 1957, establishing "an educational setting which attends to all students with parental care, support, and guidance" as the educational concept, implementing "honesty, sincerity, humility, and determination" as the university motto, and "striving for excellence, professionalism, and internationalization" as the educational goals. Currently, five strategic initiatives are being pursued for university affairs' development, including (1) dedicated excellent teaching; (2) key applied research; (3) comprehensive caring counseling; (4) safe and friendly campus; and (5) overseas university accreditation.
On November 18, 2010, Ming Chuan University was accredited by the Middle States Commission on Higher Education (MSCHE), making it the first U.S.-accredited university in Asia. On August 2012, the Ming Chuan University Michigan Location was established. In 2016, the university was re-accredited with MSCHE for the longest allowable period of 10 years. On July 25, 2017, the School of Management was accredited by the Association to Advance Collegiate Schools of Business (AACSB). The engineering-related departments have participated in engineering program accreditation by the Institute of Engineering Education, Taiwan, R.O.C. (IEET) since 2006; seven departments are IEET-accredited, including Computer Science and Information Engineering, Computer and Communication Engineering, Information and Telecommunications Engineering, Electronic Engineering, Biotechnology, Biomedical Engineering, and Architecture.
Ming Chuan University has long strived for teaching excellence and was awarded the Ministry of Education Program for Teaching Excellence for 10 consecutive years. In the Ministry of Science and Technology (MOST) College Student Research Projects, Ming Chuan students have earned outstanding 2nd and 3rd place nationwide for 5 consecutive years, which reflects our students' self-learning and research competency. Ming Chuan University has been honored as an "Outstanding Moral Education University" by Ministry of Education for 5 consecutive years for the civility displayed on its lively campuses and the attention to cultivating healthy, active, and helpful attitudes as Ming Chuan has attained a fine reputation for its friendly campuses. In 2013, Ming Chuan was also accredited with ISO 14001 Environmental Management.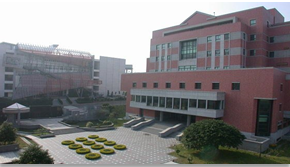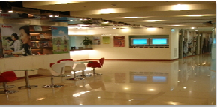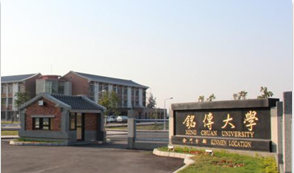 Conference venue: Ming Chuan University, Jihe Campus
Address: Jihe Complex: 3F. No. 130, Jihe Road, Taipei City
Telephone: +886 (0)2-2882-4564, extension 8004, 8013
Transportation
The conference venue is located in the Shihlin district of Taipei city, not far from Yangmingshan National Park and Mass Rapid Transit (MRT), Tamshui (red) line, exit 1 of Jiantan station. It is also close to the Shilin Official Residence, the Taipei Fine Arts Museum, and Shilin Night Market. There are bus stops for various bus routes in front of the campus that connect with various famous sights in Taipei. Whether for tours, shopping, or business, fast and convenient transportation service is nearby.
Taoyuan International Airport
It is quite convenient to take public transportation back to the airport from Taipei city. Take the Mass Rapid Transit (MRT), Tamshui (red) line, and exit at Minquan W. Rd. Slightly to the west of the station on Minquan W. Rd. is a stop for the CitiAir Airport bus which runs from 05:00 to 20:30 to the Taoyuan.
High Speed Rail
Take the High Speed Rail to the Taipei Main Station stop and transfer to the Mass Rapid Transit (MRT), Tamshui (red) line, disembark at Jiantan station and use Exit No. 1, walk about 5 minutes to the conference venue.
Public Bus
Ming Chuan Hotel stop: Ho-Hsin bus, 529, 41, Red 9, 620 shuttle bus, Red 30, 290, 303. Walk about 2 minutes after getting off at Ming Chuan Hotel stop to arrive at the conference venue.
Parking
Guest parking is available on B3 level of this building.